Hasbro Transformers Generations X Top Gun Maverick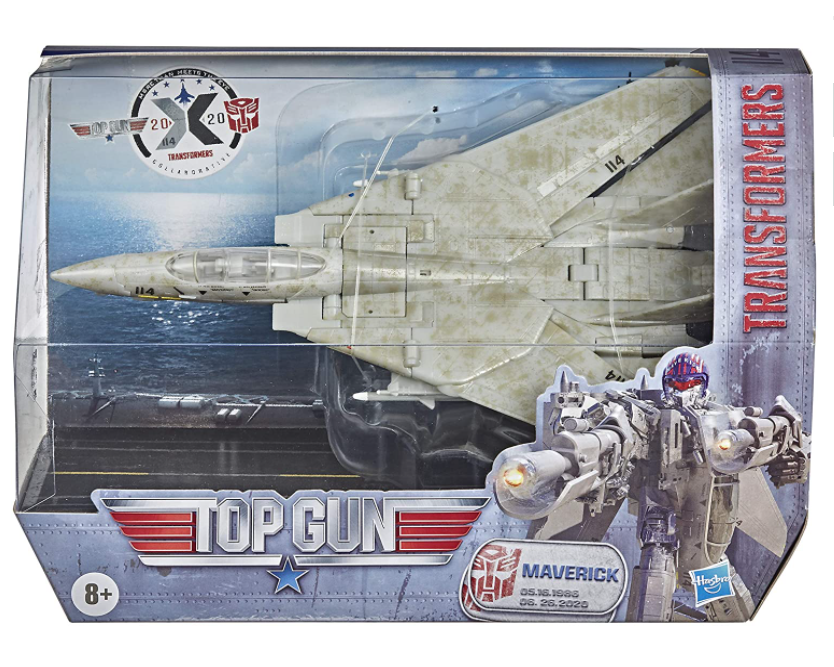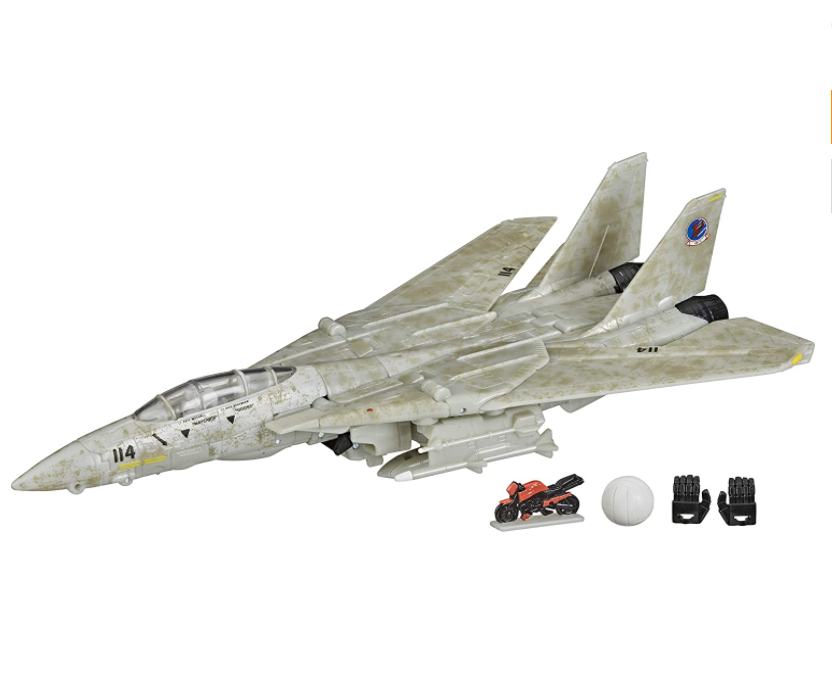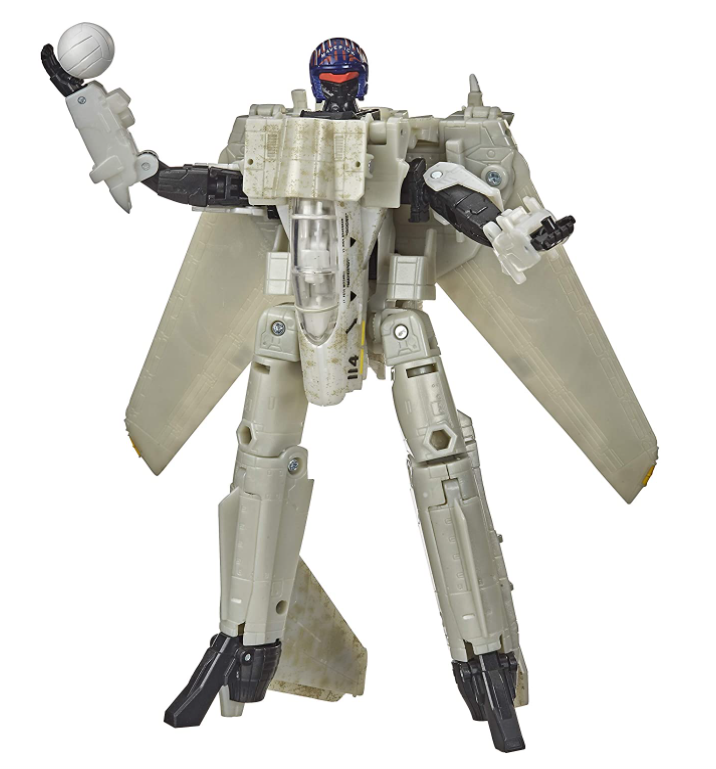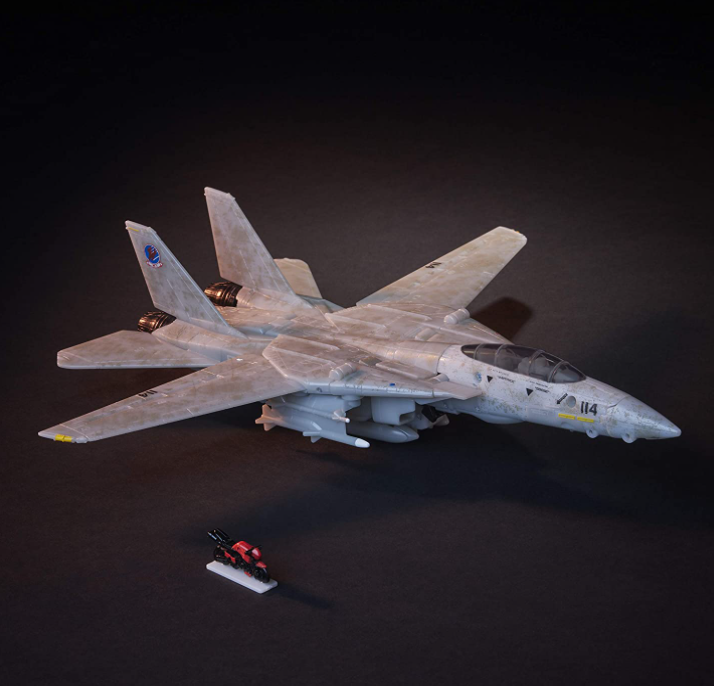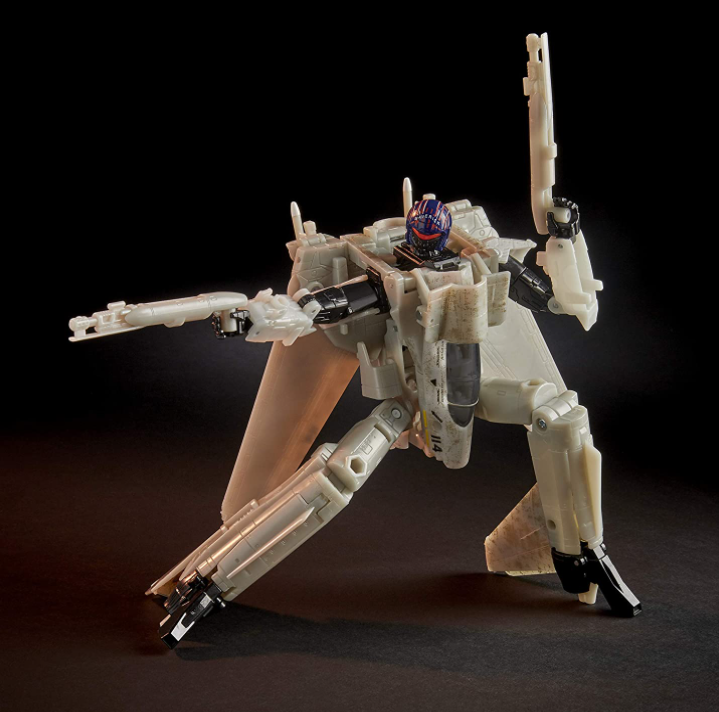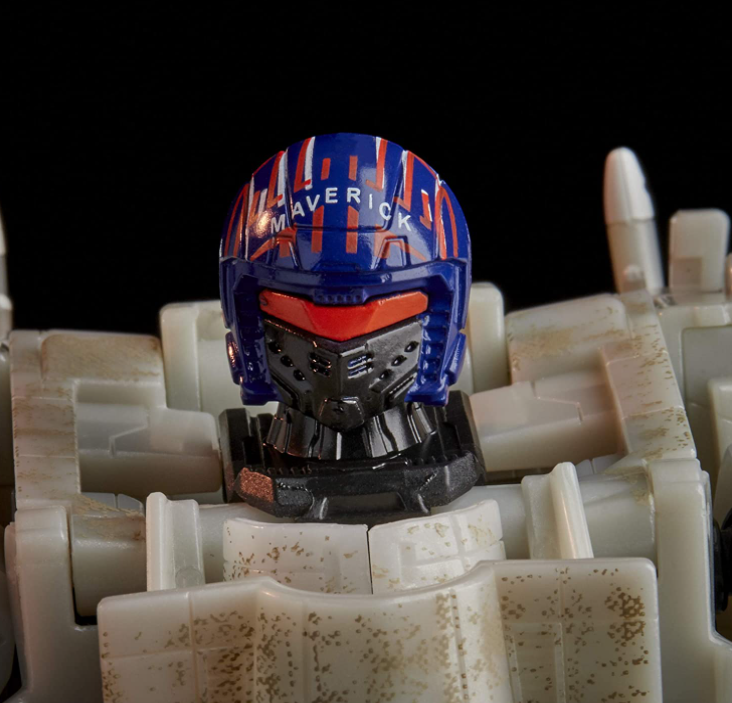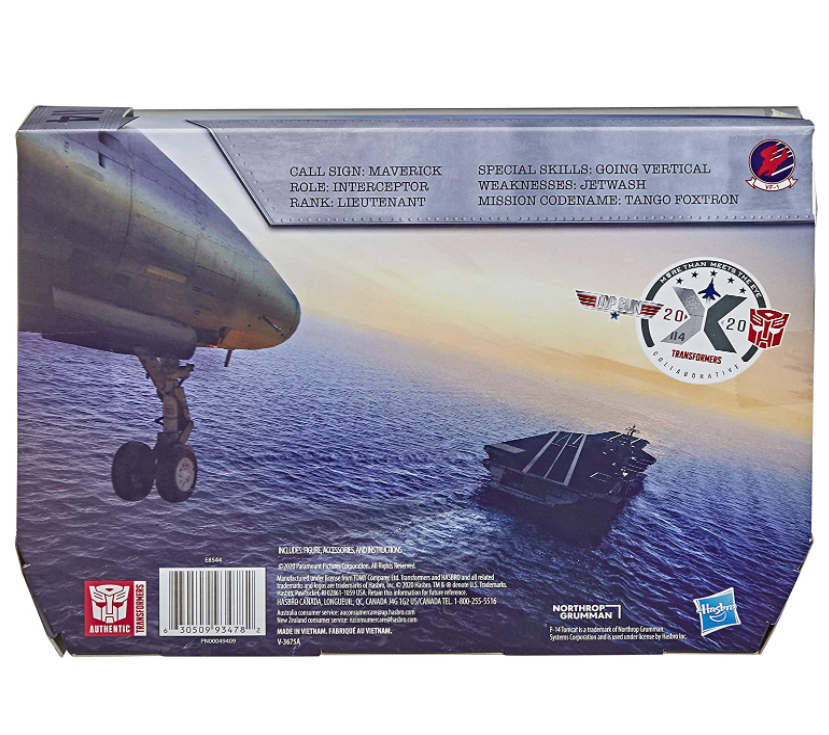 Hasbro Transformers Generations X Top Gun Maverick
TRANSFORMERS–TOP GUN MASH-UP: Who makes a better wingman than a Transformers robot? Always ready to go vertical in jet mode or dominate a slow-mo volleyball montage in robot mode
I HAVE THE NEED ... FOR SPEED: This Maverick figure converts into a classic Grumman F-14 Tomcat jet with realistic details from the Top Gun film. Packaging is inspired by the film's buzzing the tower scene
MOVIE-INSPIRED DECO: Figure features details inspired by the Top Gun film, including screen-accurate deco, folding jet wings, 4 missile accessories and a miniature pilot on motorcycle accessory. Converts from robot to jet mode in 24 steps. Weapon accessories from jet mode can be mounted on the figure's arms in robot mode.