GIC TC-02 Tiger Claw 2.5 Single-Bladed Sharp Pointed Nipper Side Cutter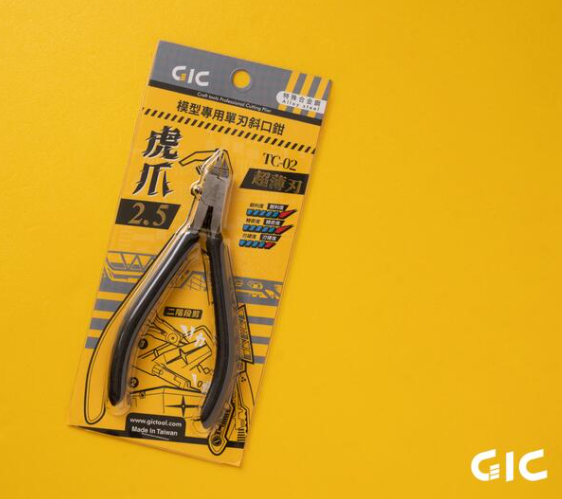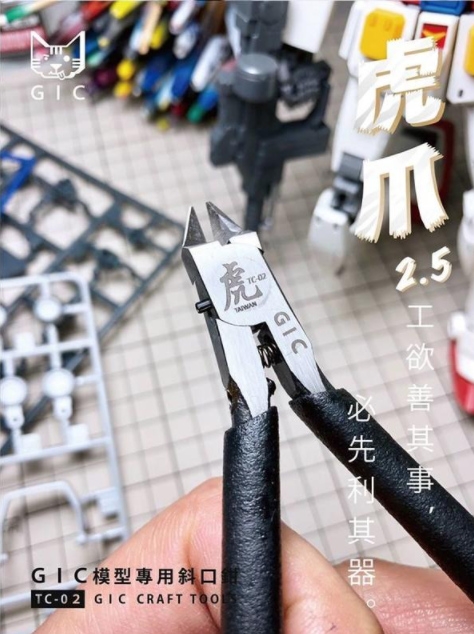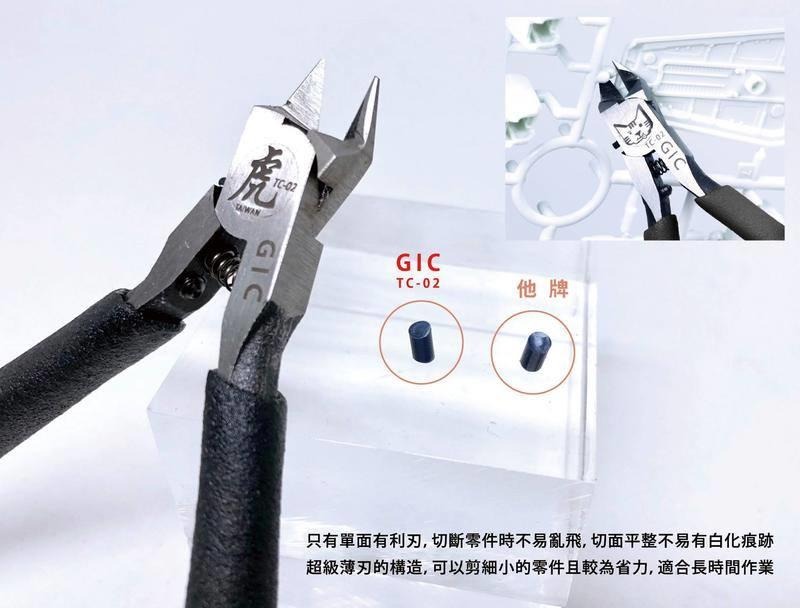 GIC TC-02 Tiger Claw 2.5 Single-Bladed Sharp Pointed Nipper Side Cutter
Commodity material: Special alloy steel, Full high frequency heat treatment
Hardness: HRC45-50
Blade: 54-65

Handcrafted Worksmanship
The body created by the machine cannot meet our expectations of tiger claws and needs to be slowly grinded and corrected manually by professional sharpeners. Because of the manual injection, each tiger claw is a unique work.

Thin, sharp
It takes a lot of effort to make a thin blade. Manually grind the small blade to the right angle. One more point is too much, one point less is not good.

Ergonomic
large number of tests and adjustments, spring softness, grip angle, grip selection and other steps are all to make the tiger's claw one step forward and chase the "perfect" step.

1. Please wear goggles all the time during use. Do not touch the blade with your hands directly to avoid injury.
2. In order to prevent the blade from being damaged and dulling, please do not trim objects with a diameter of more than 3mm, transparent parts, metals and other hard materials
3. In order to prolong the life of the product , Please maintain regularly.